What you have to do first
Step 1: Registering and creating an account for the game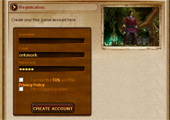 To play 4Ancient you will need an account. If you haven registered yet you can do this at the top of the page. After entering your chosen username, password and your e-mail address you will receive an activation link via e-mail. You can use the activation link to activate your account.
Step 2: Download and install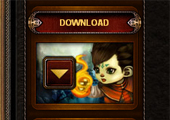 Download the game software in the download section of this page. After you have double clicked on the setup file, the installation of the game will start. At this stage please choose the folder in which you would like 4Ancient to be installed.
Step 3: Start game and update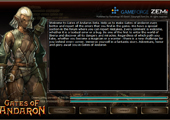 After you have installed the game, the 4Ancient-icon for the game will appear on your desktop. Additionally an entry for 4Ancient will added to your windows-start menu. To start the game double click on the desktop icon or select 4Ancient from the start menu. If necessary, 4Ancient will automatically update itself to its newest version, which can take several minutes. After the update you can enter your account details and choose a game server. Subsequently you will need to choose between a kingdom and can then create a character. Note that you can only ever use your characters on the server on which you created them.